How to Become a Member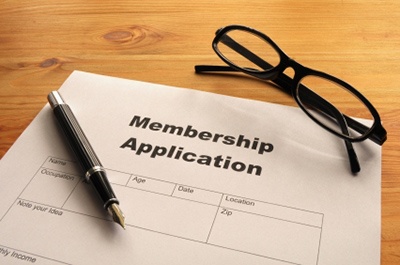 Thank-you for your interest in Forestwood Co-operative Homes Inc. Forestwood Co-op is a non-profit housing alternative for families in the Mississauga area.
Its purpose is to provide homes which are affordable, well designed, and properly maintained. In addition we strive to build a supportive and stable community where families of mixed incomes work co-operatively to manage their common affairs.
In selecting these families, the Co-op looks for people who will honour their obligations to the Co-op, respect the rights of their neighbours, and be willing to do their part to make the community work.
All units are supplied with a fridge and stove. Members are expected to make their own arrangements, cable, telephone and internet.
Members may have pets in accordance with the Municipal By-Laws for the City of Mississauga and Forestwood Co-op.
In order to be considered for membership applicants must demonstrate the following:
A history of successfully managing their personal finances.
A history of paying their rent or housing charges and/or any other fees for accommodations in full and on time every month.
The applicant does not owe money to any other housing provider.
The ability to pay for the monthly housing charge for the size unit they are applying for.
The number of occupants complies with all municipal, provincial, federal and co-op by-laws, legislation's or policies.
The applicant is willing to abide by the co-op's by-laws and policies.
The applicant has knowledge of co-operative organizations especially housing co-ops.
Note: It is strongly recommended that you do some research on housing co-operatives at your local library and/or on the internet. You may begin by checking out the link to the Peel/Halton Co-operative Housing Federation http://peelhaltonchf.ca/about-co-op-housing/
Once you have submitted your application, all information on the application will be verified. Also, all of the above criteria will be evaluated. Should you be successful at that stage you will be invited to an interview during which you will be able to demonstrate your knowledge of housing co-op's gained from your research. Based upon your performance in the interview, a recommendation will be made to the Board of Directors to either approve or decline your application. It is important to note that those who do not successfully meet the criteria listed above will not be invited to an interview and your application will be declined. The Board does not provide reasons for declining an application.
Upon approval by the Board of Directors, applicants will be placed on a waiting list for the appropriate size unit. When an appropriate size unit becomes available, you will be notified. You will be asked to sign an Occupancy Agreement, and pay a member deposit equivalent to one month's Housing Charge, plus the first month Housing Charge, plus a membership fee of $15 per adult.
Become a Member
Housing Charges